Dimmer Accessories
Tradim supplies exclusively to the business market. Want to buy dimmer accessories for private use? Then click here!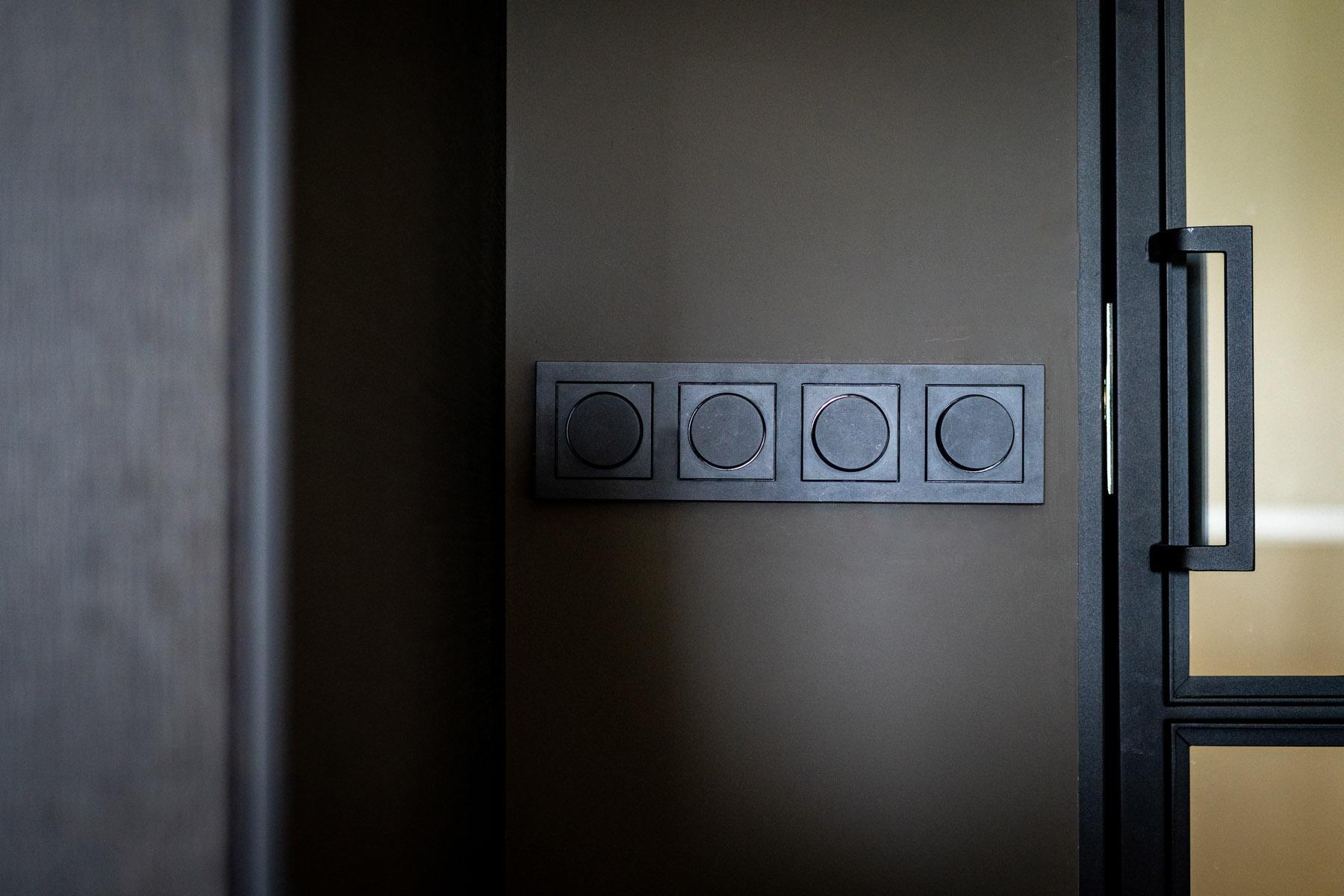 Cover plates and inserts
Cover plates, also called switch or socket cover plates, are components used to cover switches, sockets and dimmers. They are mounted on the flush-mounting box that holds the dimmer.
The main function of a cover plate is to safely shield and protect the wiring and electrical contacts from dust, dirt and touch. Cover plates also provide a neat finish in the home.
The cover plates are available in single form or duo form. Single for a single dimmer and duo for a duo dimmer! This gives you the right size for your dimmer.
Different cover material brands
At Tradim, we have an awful lot of brands available to choose from. Our range includes brands such as Berker, Busch-Jaeger, Gira, Merten, PEHA, Jung and our own brand! Plenty of covering material to choose from.
What colours of covering material are available?
The covering material colours available from us are white, cream and black. With these, you can always find a match for the style you have at home! And you can nicely cover your socket outlets with this switching material.
Buy dimmer accessories from Tradim
We have a wide range of cover plates and switching material which we supply to the business market! Interested? Get in touch with us! For private orders, please refer to our webshop.